Julian Assange è diventato famoso per aver messo in piedi un sistema come WikiLeaks che negli anni ha rilasciato importanti cablogrammi confidenziali dei vari Stati facendo emergere e conoscere a tutti i fantasmi nell'armadio e le nefandezze compiute dai vari Governi del Mondo.
Assange da mesi è rintanato nell'unico posto dove la sua incolumità è al sicuro: l'Ambasciata dell'Ecuador a Londra.
Per molti è stato definito un eroe, altri invece, quelli colpiti dalla sua attività di informazione, lo hanno definito un terrorista da uccidere quanto prima.
Ma chi è realmente Julian Assange lo sappiamo? Come opera WikiLeaks? Quali sono gli ideali che hanno portato un dotato hacker australiano a diventare l'eroe del dritti all'informazione fondando WikiLeaks?
Queste sono alcune delle domande a cui risponde il documentario indipendente "We Steal Secrets – The Story Of WikiLeaks" realizzato Alex Gibney.
Tutto iniziò nel lontano 1989 con WANK (Worms Against Nuclear Killers), un worms realizzato per infettare i PC della NASA e far annullare il programma di lancio di Galileo, uno spaceshuttle che suscitò numerose polemiche in quanto conteneva quantitavi elevati di plutonio e, qualora il lancio fosse andato male, una larghissima area della California si sarebbe trovata intossicata da questa letale sostanza radiottiva.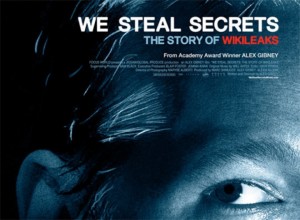 Le indagini individuarono l'Australia come paese originario dell'infezione e successivamente venne individuata anche la crew di hacker. E in quella crew di hacker australiani c'era anche il giovane Julian Assange. E' da quel lontano 1989 che inizia il racconto di questo interessante documentario alla scoperta di WikiLeaks.
Potete vedere il film completo in streaming sottotitolato in Italiano dai seguenti due link:
We Steal Secrets: The Story Of Wikileaks CD 1
We Steal Secrets: The Story Of Wikileaks CD 2
Ti è stato utile? Votalo!
[Voti: 0 Media Voto: 0/5]